Childhood is a unique and valuable stage in the life cycle. Our paramount responsibility is to provide safe, healthy, nurturing, and responsive settings for children. We are committed to supporting children's development by cherishing individual differences, by helping them learn to live and work cooperatively, and by promoting their self-esteem.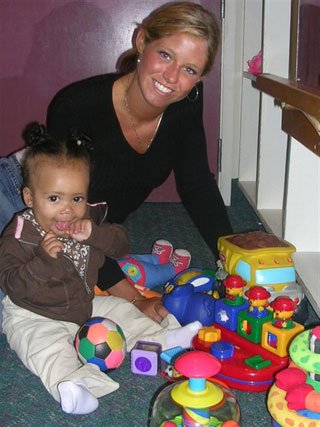 Infant Program:
starting @ 8 weeks
Each infant is cared for individually with regard to his/her special temperament. The environment is thoughtfully prepared to give optimum opportunity for growth and development. Staff maintains a daily log for parents regarding eating, sleeping and diapering.
Routine tasks are used as opportunities for pleasant conversation and playful interactions. Staff members continually provide learning opportunities for infants and toddlers, most often in response to the child's own cue.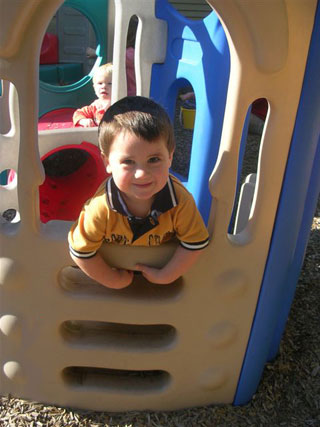 Toddler Program:
15 mos. – 2 years 9 mos.
The toddler program provides the language and motor development so necessary for the young child. Educational activities are child-centered and informal. Staff maintains a daily log for parents regarding eating, sleeping and diapering. Staff provide an appropriately challenging, safe environment for toddlers to explore and manipulate.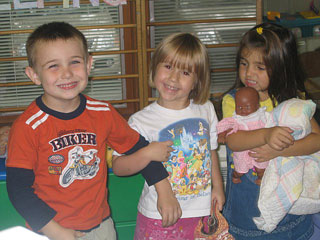 Preschool Program:
2 years 9 mos. – 4+ years
The preschool program fosters positive self-image, independence, and cooperation through individual learning activities, group sharing and creative art experiences. Staff assist children to be comfortable, relaxed, happy and involved in play and teacher-directed activities. Staff encourage pro-social behaviors among children, through modeling and coaching. Staff encourage independence in children as they are ready.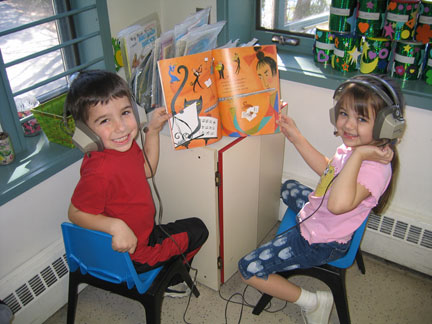 Pre-Kindergarten/Kindergarten Program:
4+ to 6 years
The Pre-K/Kindergarten program encourages individual talents and interests through a variety of challenging opportunities. We offer a developmental program designed to give children experiences in science discovery, math fundamentals, introduction to phonics and seasonal themes of community and life.
Miss the cut-off date for Kindergarten in your city/town? We can enroll your child at 4+ years into our mixed Pre-K/K program. The curriculum encourages children to be actively involved in the learning process, to experience a variety of developmentally appropriate activities and materials, and to pursue their own interests in the context of life in the community and the world.